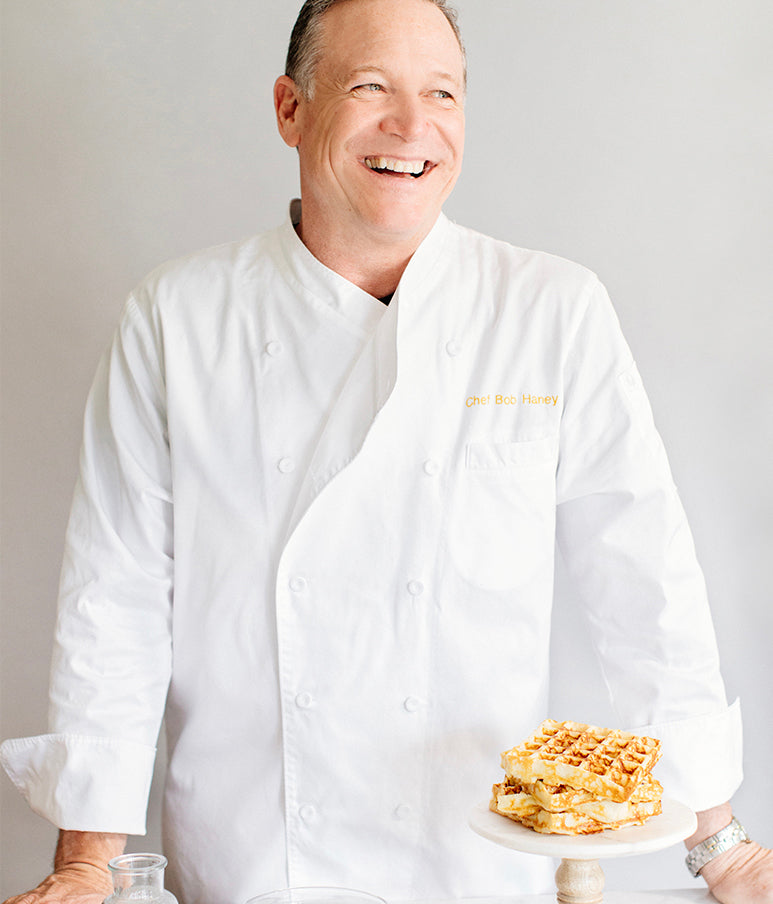 Let's flip the healthy waffle story and bring the flavor, and enjoyment back to the table with mouth watering waffles.
As a trained Le Cordon Bleu Chef and health enthusiast, I spent years perfecting a superior waffle for those who seek a fulfilling treat, snack or meal that is light, fluffy and  yet deceivingly nutritious. 
I chose ingredients that ignite the pallet while providing nutrition for the body. I use ingredients like Dry Greek Yogurt; light and great for the gut(no heavy bloated feeling). The combination of all the ingredients help you feel satiated longer without feeling tired.  
As important as the ingredients are, it's also the mixing process that creates an easy, in-home culinary experience, sure to wow those with the most discerning taste buds (kiddos included). Our waffles aredevilishly delicious yet nutritionally deceiving– light, fluffy and simply divine. 
Making Heavenly Waffles couldn't be easier.
Ingredients
1 cup sparkling water or any carbonated drink
1 extra lg egg
1tbs oil (oil of choice) coconut oil, avocado oil, or veg oil
1 cup Heavenly Waffles® mix
Directions
Add sparkling water, egg, and oil in Blender turn on low.
Add Heavenly Waffle's mix and blend on high for 1 minute. 
Heat waffle iron, spray with non stick spray fill 3/4 full and let Heavenly Waffle's batter start to bubble (25-30 sec) before closing cook for 5 minutes or until desired crispness.